WE ARE THE LARGEST SUPPLIER OF
Aviation Fuel Quantity Probes and Senders

.
We are the recognized leader in the design, development, certification and manufacture of electronic sensor solutions for original equipment manufacturers, as well as direct-to-market consumer products. Through the creative application of cutting edge technologies, we create complex end-to-end solutions. Our solutions include IoT capability for mobile and cloud-based components and interfaces.  ​
Innovative Solutions
As an innovative technology leader, we're making a rapid mark in fuel and oil quantity engineering excellence, innovation, quality, and reliability. CiES is active in advanced design and development of aviation and high value systems and interfaces. Our primary focus is to bring entrepreneurial and cost-effective systems solutions to aviation, helping to solve historically difficult aviation challenges and improve aviation safety.
Leading the Market
On the fuel level system front, CiES will continue to be the market leader in fuel quantity solutions for the General Aviation sector.  For the past six years we have been quietly working on dramatically improving fuel quantity in light aircraft in both manned and unmanned aircraft, with patented breakthroughs in fuel quantity system design and manufacture.
Highly Accurate Design
In 2012, the company developed our magnetic field fuel quantity as a new type of fuel quantity measurement available for aviation. This technology incorporates a non-contact fuel measurement principle, allowing for a truly intrinsically safe fuel quantity system in aircraft. Basically, we eliminated all electrical contact within the fuel tank volume and the hazards associated with internal tank electrical contact. Our technology requires fewer sensors in the fuel tank to meet all regulatory requirements while meeting the highest accuracy stand for TSO fuel quantity.
Most Reliable Systems
CiES exceeds 90,000 hrs. mean time to failure (MTTF) making our fuel quantity one of the most reliable aviation systems in existence.
We Provide Exceptional Value and Service

.
We chose aviation as the launch platform for our fuel level technology, as there was a critical need for a better technology. Solving fuel level in this critical aviation application, that was notorious for poor fuel level reporting, gave us the skill, knowledge and credibility to solve difficult fuel level solutions. We earned our position as the premier fuel level solution for aircraft. In the air, on the water or on the ground, we have a fuel quantity solution. 
We Embrace Challenges
Our technology spans the fuel level sending field. We can measure any liquid (fuel or otherwise). Once we have installed magnetic field fuel sensing solution on your platform, we have solved your fuel level sensing problems. Magnetic field is the latest technology in fuel level sensing. 
We're committed to accurate, safe and reliable fuel level. Bring us your fuel level sending issues and see what our technology and commitment to quality can achieve for you.
Our Promise to You
We promise to always provide value and outstanding service, regardless of application or difficulty. Our talented and cross functional teams encourage an entrepreneurial spirit, and we thrive in a culture of innovation in every aspect of our business. ​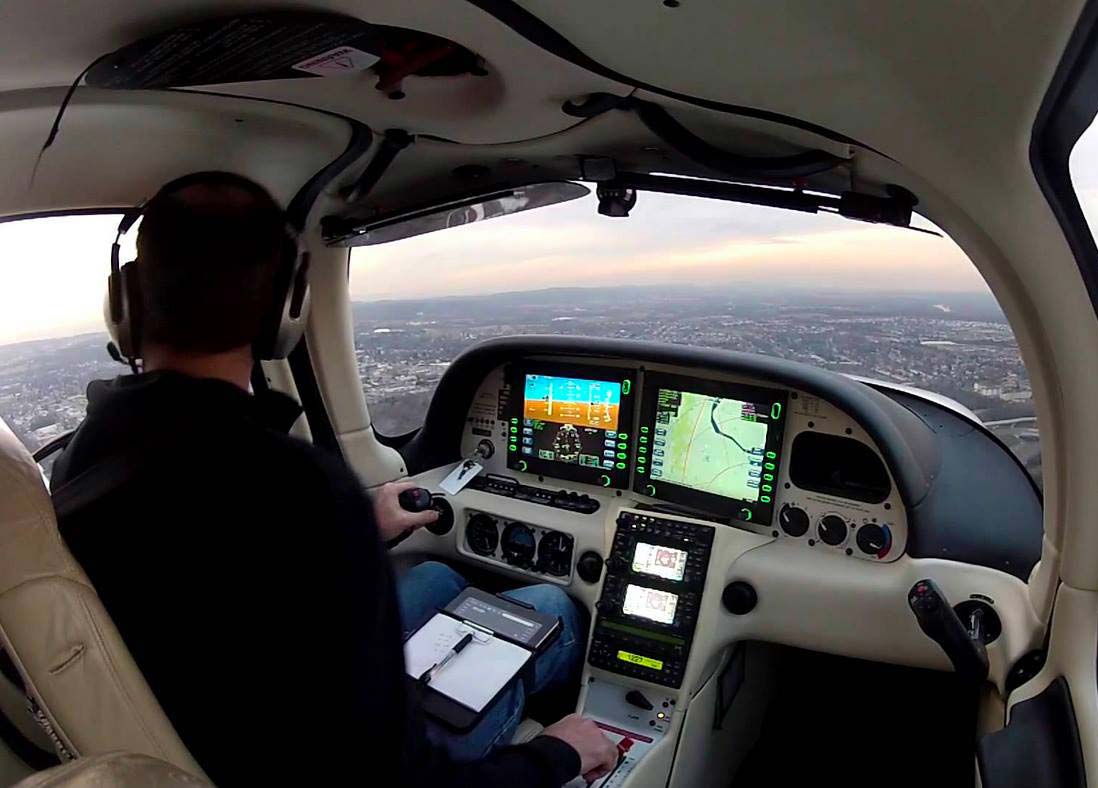 CERTIFICATIONS & APPROVAL LETTERS
WHAT THEY'RE SAYING ABOUT US
"For anyone who is considering CiES fuel senders, these things are awesome. They are well worth the work to install. I ran all new shielded conductor up to the back of my JPI 930. Finally, I have a reliable and consistent fuel measurement in my airplane."
"If your airplane is down for an upgrade, I would send your old fuel senders to CiES. This will insure that the senders are appropriately set up the first time. Beech, in all their wisdom, made numerous different senders, inverting the bolt patterns on some, etc."